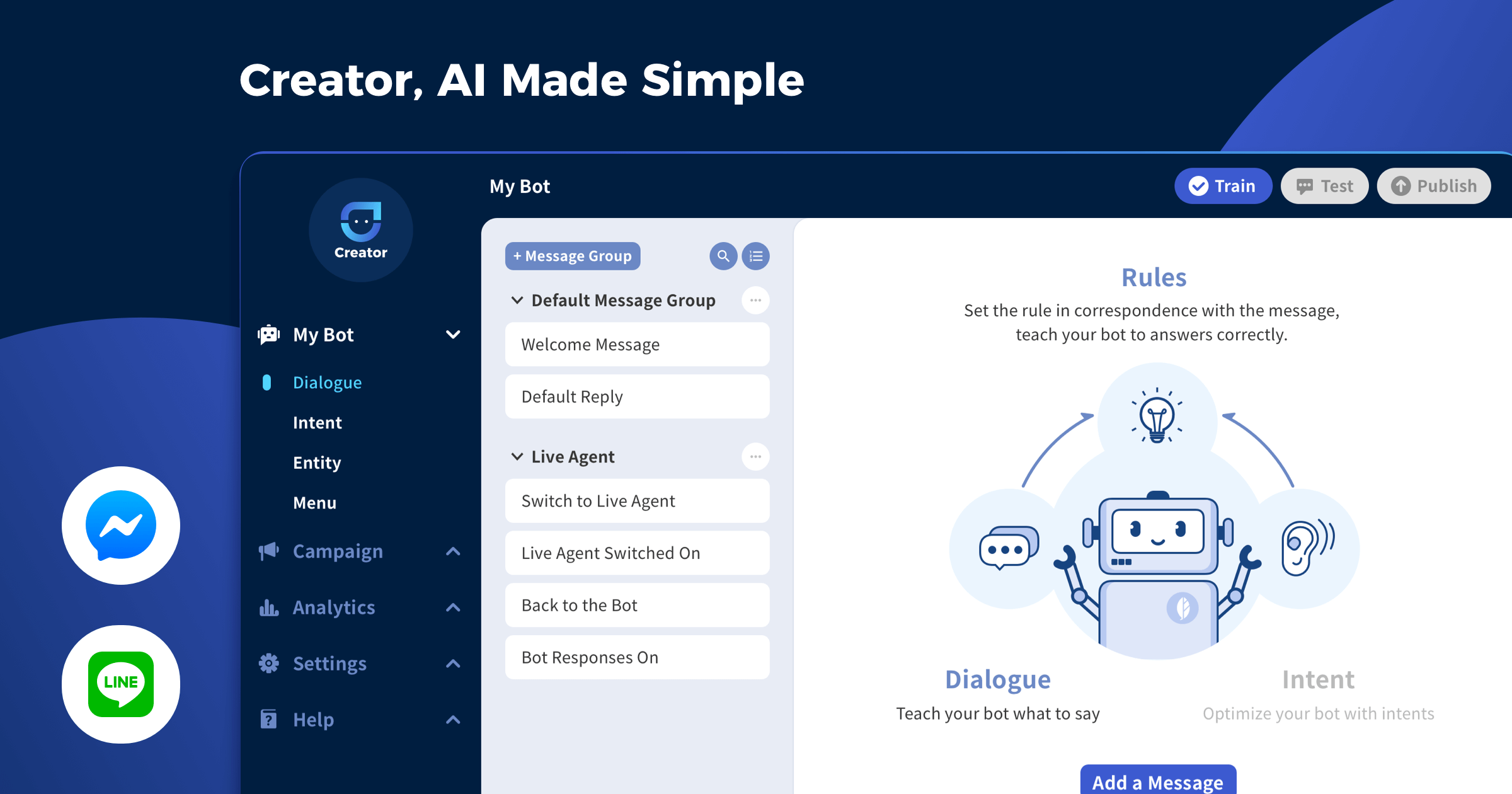 YOCTOL.AI - Creator
YOCTOL.AI provides AI-powered growth tools for business worldwide. We're excited to introduce Creator, the chatbot builder for all.
Why Chatbot?
The digital landscape is constantly evolving. Implemented in popular messaging platforms such as Facebook Messenger and LINE Business, chatbots have an open rate that is 300% higher than EDM marketing campaigns.
Chatbot also helps you gain qualified leads. It's a 24/7 auto-reply assistant that serves as your customer support and CRM system. It answers FAQs and collects conversation data automatically, in real-time. Integrated with social platforms such as Facebook Messenger and LINE, the leads you get from chatbots are also your sales leads on these social media. You can target these potential customers with social media ads in your future marketing campaigns.
"Many of my friends who do online businesses are troubled with handling frequently asked questions. Also, it's so hard to keep track of all the people who had talked to your brand, not to mention reconnecting with them, making them purchase again," said Ric Huang, CEO at YOCTOL.AI. "I want to create an affordable tool for anyone who's eager to save up their time and money on customer support to a whole new level!"
Why Creator
YOCTOL.AI Creator is a comprehensive chatbot-building tool that helps companies of any size. It's a cloud-based, collaborative service powered by conversational intelligence engines. With the help of Creator, every brand can communicate with its audience in real-time, 24/7.
Marketers will be able to create auto-reply posts campaigns, tailor the most creative messages and Facebook posts to acquire customers. Service teams will be able to help more customers get answers, quicker and easier. Salespeople will be able to create personalized tags to manage customers in different phases of the purchase journey, on LINE Business and Facebook.
Creator is a tool that serves as your customer service engine, your CRM tool, and your messaging marketing center.
Official Launch
YOCTOL.AI Creator will be available for purchase on December 12, 2019.
Business can get started with a 14-day free trial for all the features, including unlimited chatbot dialog scripts and components, AI Engine that empowers the natural language understanding ability of the bot, customer lists & unlimited personalized tags, broadcasting.