Top Marketing Solution of YOCTOL.AI Just for You!
Gain Engagements and Track Performances via Post Reply Automation!
Seeker's Recent Update: Post Event
Why Post Event? The key to a successful digital marketing event is to turn your marketing strategies towards automation. If you really want to reach high efficiency, accuracy, and productivity in marketing campaigns, then the Post Event feature for creating Auto-reply posts is definitely your first choice.

At Seeker, all marketers will be able to create their tailored auto-reply posts, with the most powerful and effort-free feature - Post Event. Try our latest updated version right now!
Let's Show You the Post Event Feature in Seeker!
Just follow the four steps. Easy!
On the left panel, select Post Event and click on "+ Post" column to choose the post you want to use. You can select "Published" or "Draft" posts.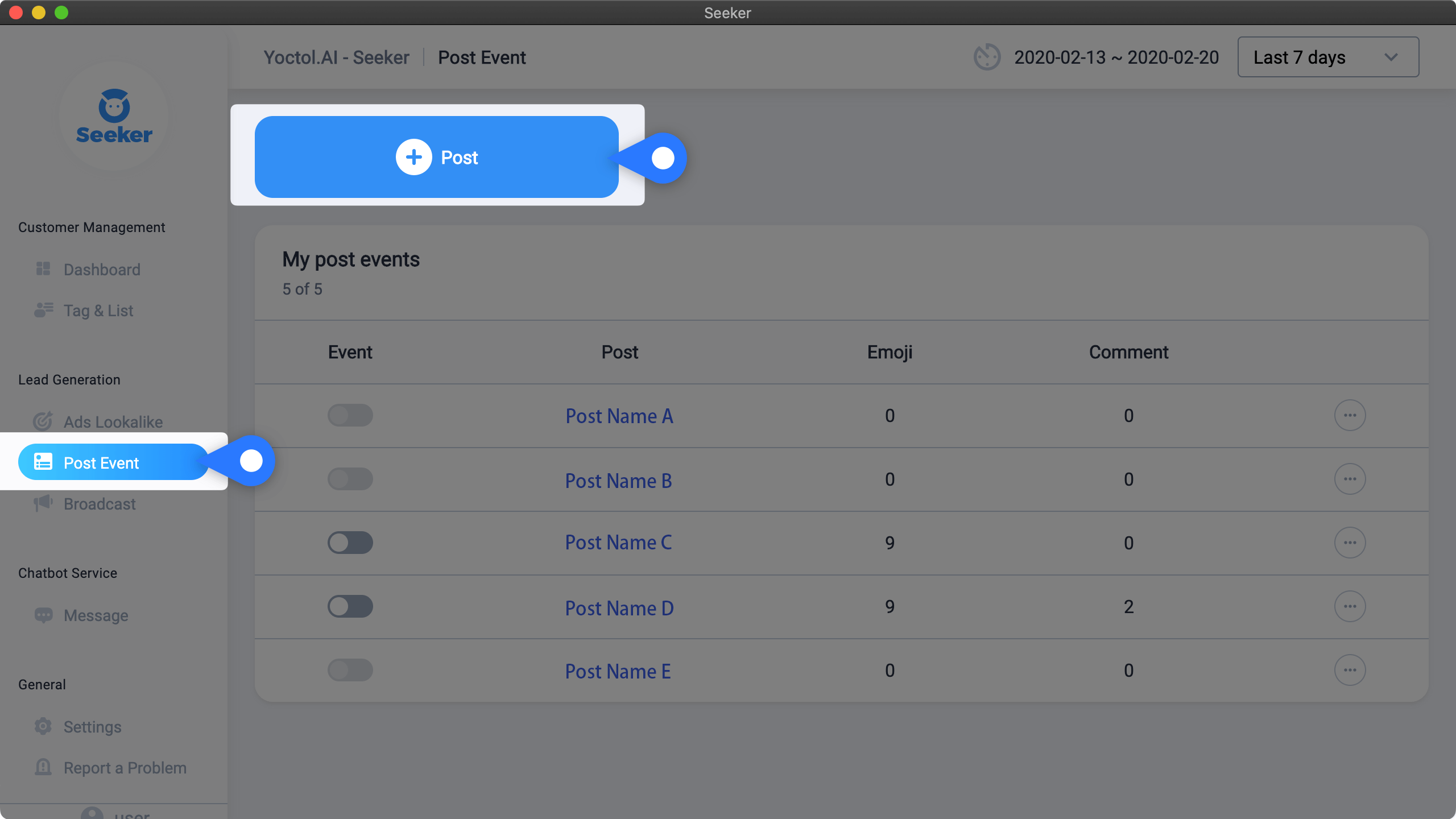 Select "Auto reply to only comments" or "Auto reply to comments and replies".

Click on "+ Reply rule" and enter the keywords you want for auto-reply to comments.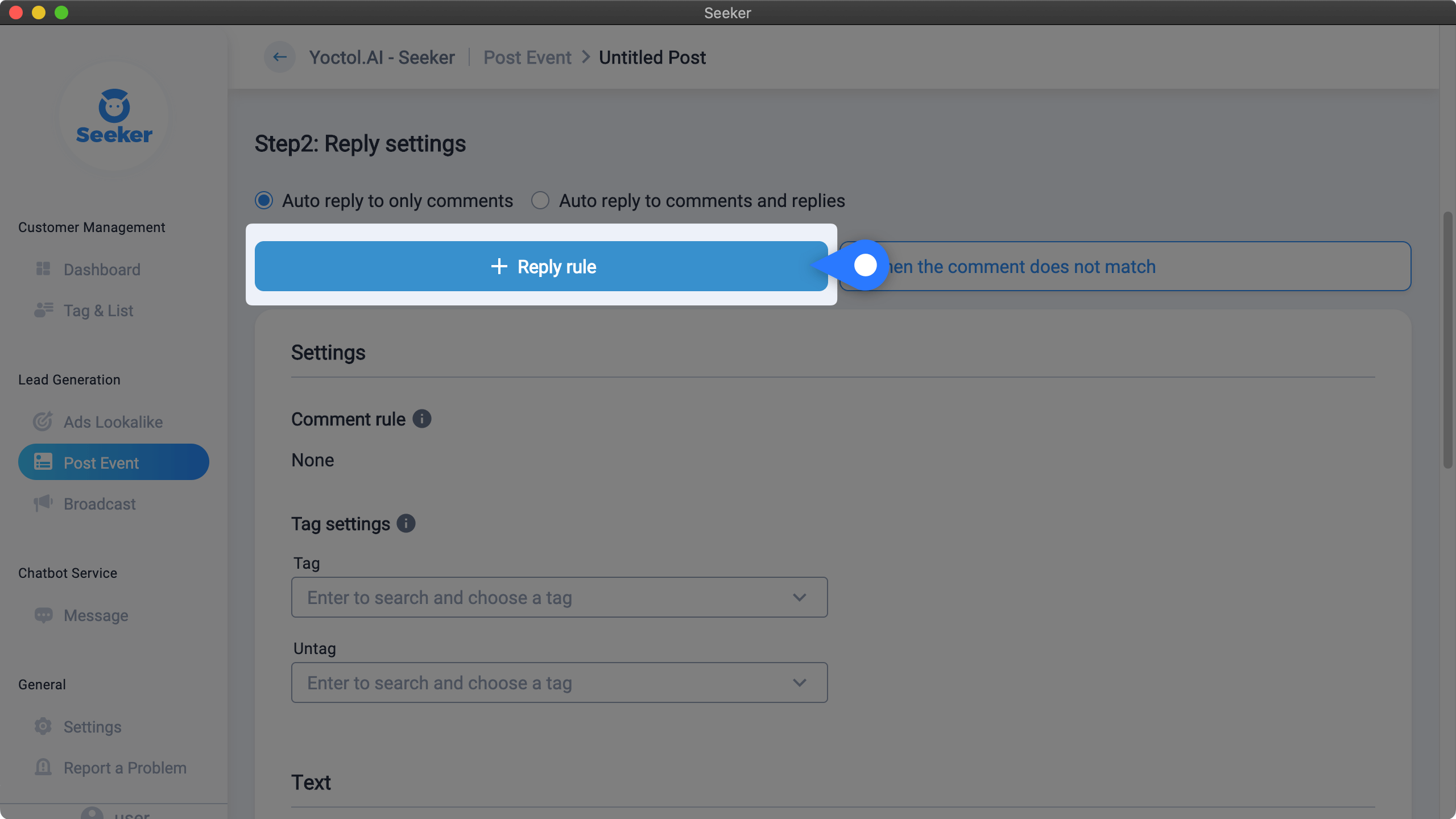 Scroll down to section Text and edit "Reply" for comments or "Private message" if needed.
YOCTOL.AI's MVP - Daniel Tseng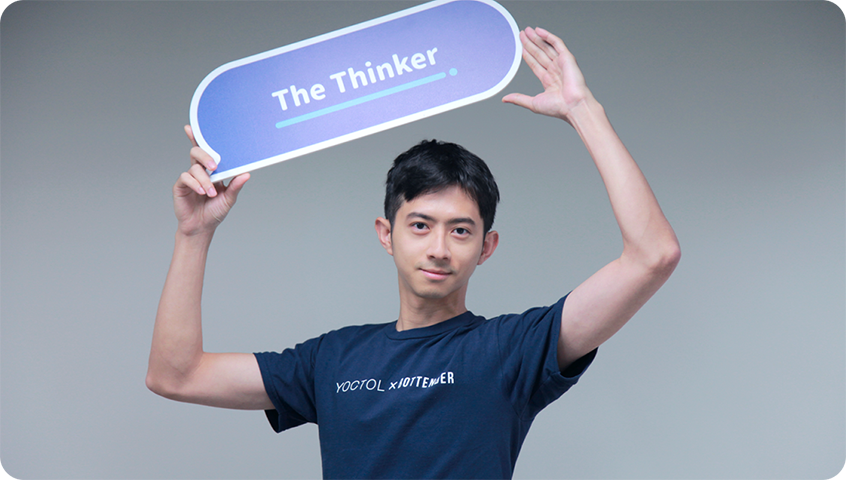 As Facebook announced its latest changes from Public Posts to Private groups or Messenger, it tells a hidden trend in social media marketing: The better you leverage its original feature, such as "Facebook Post Reply Automation", the more customer reaches and engagements you will gain. By applying Chatbot for Reply Automation, Seeker turns a new leaf in digital marketing with lower cost and higher profit.